ELECTRIC FIELD SENSOR FOR SPACE RESEARCH LEMI-502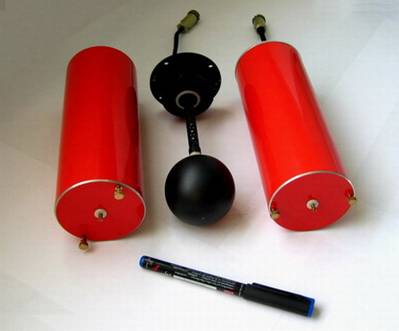 Electric field sensors – electric probes – are intended for the measurement of electric field intensity in space plasma with the help of two similar probes placed at a known distance as well as for the spacecraft electric potential measurement. This device is further development of earlier used sensors of such type in the direction of size reduction without sensitivity and metrological characteristics quality losses.
To reduce the influence of solar radiation, special covering which balances the work functions of photoelectrons at probes' surfaces was used.
Dimension non-identity of the pair of electric probes LEMI-502 does not exceed 0,5%.

MAIN TECHNICAL PARAMETERS
Operating bandwidth, kHz

0… 200

Noise level at 1 Hz,

m

V/Hz1/2

1,0

Dynamic range, dB

120

Transformation factor, V/V

1

Temperature range,

°

C

±

80

Power supply, V

± (5±0,2)

Power consumption, W

< 0.05

Weight, g

< 180

Outer dimensions, mm

Æ

76

´

185